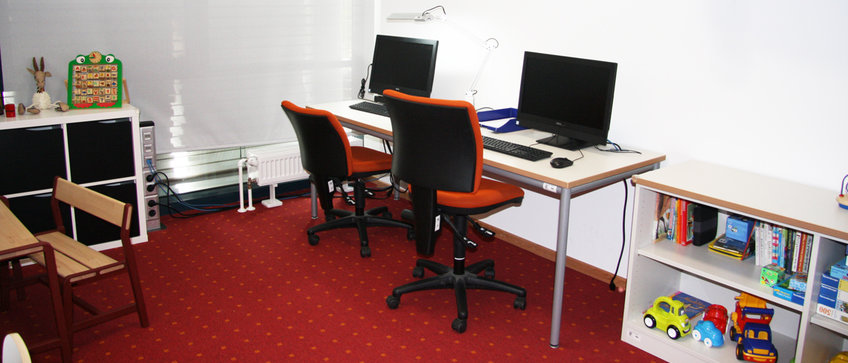 Science and family
Audit conducted by "Beruf und Familie"
This audit is a management tool for companies and institutions to remain conscious of their obligations in supporting work-family and life-cycle within their own employee policies.
The Max Planck Society as a whole, including all of its institutions, has been certified by this audit since 2006.
Links available (in German): berufundfamilie MPG News
Service "pme Familienservice"
The Max Plank Society for the Advancement of Science e.V. is particularly concerned about a successful reconciliation of profession and family for its employees.
Since 2015, pme Familienservice GmbH has been supporting the MPS and its employees in providing and having access to childcare and more.
Childcare
In Jena, every child has the right to a spot in a day care center from the age of 7 month, if both parents are employed, are students, or have completed vocational education. When a child is older than 1 year, they also can be cared for by a kindergarten. It is advisable to seek a care center early.
Our institute maintains an agreement with a child day care center at Beutenberg (Kindertagesstätte am Beutenberg) and with a bilingual integrative child day care center named BILLY (Kindertagesstätte BILLY).
For all children living in Germany, schooling is required from 6 to 15 years of age. In Jena there is a large selection of good schools. There is also the possibility of post-school afternoon care.
For more information, see our Welcome to Jena page ( Willkommen in Jena).