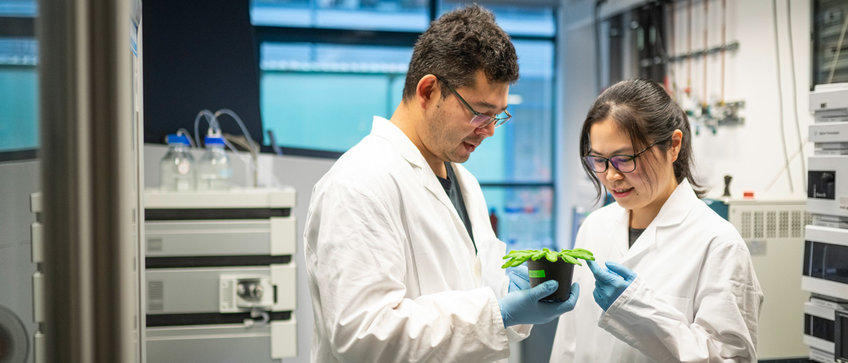 Doctoral Training
The qualified training of young scientists is one of the central concerns of the Max Planck Society to secure the future of research, science and innovation in Germany.

Together with Jena University, the Max Planck Institute for Chemical Ecology trains about 80 PhD students. The training can be done individually with a supervisory committee only or in a structured program, the International Max Planck Research School.

The program is in English, designed to last three to four years, and characterized by:

Opportunities for personal development through courses, workshops, and mentoring programs.
Multi-member and independent supervisory committees that keep the doctoral project on track
Multiple forums to discuss the doctoral project with scholars and scientists
Max Planck PhDnet - The doctoral network of the Max Planck Society
The Max Planck PhDnet is the network of doctoral researchers and their representatives in the Max Planck Society. It serves as a platform for exchange and provides information about the activities in a variety of fields (e.g. career development, conditions of doctoral education, equal opportunities, health issues).