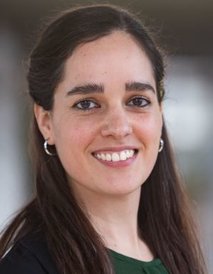 © Anna Schroll
Ana Patricia Baños Quintana
Doctoral Researcher
Main Focus
Phd Thesis started in 2021
The gut microbiota of the spruce bark beetle (Ips typographus L.): Best friends of a tree killer?
Supervisor: Prof. Jonathan Gershenzon
---
I am studying the gut microbial community of the spruce bark beetle (Ips typographus). My main objective is to untangle the role that these bacteria play in the insect's ecological success, and to contribute in understanding how this beetle manages to colonize and kill healthy trees during its destructive population outbreaks. Aside from the specifics of my project, I have a general interest in the ecological relevance of fungal and bacterial symbiosis in invertebrates.
Curriculum Vitae
Education
MSc. in Plant Health in Sustainable Cropping Systems, 2018 - 2020. Universitat Politècnica de València, Spain & Montpellier SupAgro, France. Holder of an Erasmus+ Scholarship.
Bachelor of Engineering in Agronomy, 2011 - 2016. Instituto Tecnológico y de Estudios Superiores de Monterrey, Mexico. Holder of the scholarship "Excelencia Académica".
Exchange Semester, Jan-Jun 2015. Universidad Politècnica de Madrid, Spain.
Work experience
Biobest Group NV Belgium. Research Internship, Mar - Sep 2020. Master thesis project: "Improving the quality of pollen as feed for mass-reared bumblebees (Bombus terrestris L.)"

BASF México - Agricultural Products division. Project Manager for product life cycle management in Mexico, Central America and the Caribbean, 2017 - 2018.

Rancho Los Dragones. Farm Manager, 2016.

Bayer México. Research intern, Dec 2015 - Jun 2016.
Awards
2023: IMPRS presentation award for best talk at the 22nd IMPRS Symposium: "Gut symbiont transmission in bark beetles"