European Smell and Taste Conference kicks off in Berlin
Over 250 scientists from all over the world will present and discuss their latest research results in smell and taste research.
On August 31, 2022, the 32nd annual meeting of the European Chemoreception Organisation (ECRO) kicks off in Berlin. During four days, over 250 scientists from all over the world will present and discuss their latest research results in smell and taste research. The conference will cover smell and taste in animals and humans, and on all levels: From the chemistry of flavours and fragrances, to olfactory and taste receptors, the neural circuits processing the information, and up to smell and taste-guided behaviour in health and disease.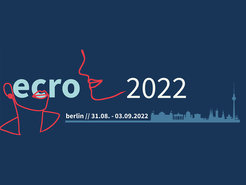 Six keynote lectures and over 60 shorter research talks will be given and over 130 posters will be shown. The conference takes place at the venerable Harnackhaus in Berlin-Dahlem. Master Perfumer Christophe Laudamiel (Dreamair, New York) will open the conference on Wednesday evening with his talk "From science to fun – a scent tour of the past three years." Thursday's keynotes will be delivered by Greg Jefferis (Cambridge Biomedical Campus, UK) about "Smell, Love and Memory" and Masha Niv (Hebrew University, Jerusalem) on "Bitter and sweet molecules and receptors". On Friday, Yoshihiro Yoshihara (Riken, Tokio) will talk about "Olfactory receptors, circuits and behaviors in zebrafish". The last day of the conference will be framed by keynotes by Anna Menini (International School for Advanced Studies, Trieste), who will speak "Of mice and humans: Understanding the olfactory peripheral system", and Johann Lundström (Karolinska Institute, Stockholm) on "Odor Processing in the human olfactory bulb".
The conference will also host 12 symposia with 4-6 speakers each, on a wide diversity of current research topics in the science of smell and taste. Between the sessions, participants will be able to engage with 130 researchers presenting posters with their latest research results.
The conference will be accompanied by the exhibition "Comptior des senteurs" by Nathalie Giraud (http://www.nathalie-giraud.de ), a collection of objects that provoke the visitor's imagination of smell.
ECRO (https://www.ecro.online) is the leading European organisation of scientists pursuing research in smell and taste. It is a non-profit organisation, which builds a European community of chemosensory researchers. Its member-organised annual meetings are held in a different European country each year. They typically attract between 200 and 300 participants from around the world. This year's conference is organised by volunteers Dr. Jessica Freiherr (Friedrich-Alexander-Universität Erlangen), Dr. Ivan Manzini (University of Giessen), Dr. Johannes Reisert (Monell Center, Philadelphia), Dr. Silke Sachse (Max Planck Institute for Chemical Ecology Jena), and Dr. Michael Schmuker (University of Hertfordshire).
Meeting website: https://www.ecro.online/meetings/ecro-2022-berlin/