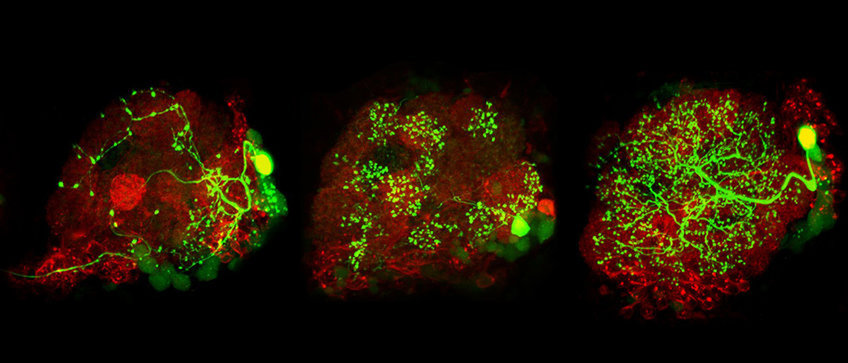 Publications of Ana Depetris-Chauvin
1.
Journal Article
Mate discrimination among subspecies through a conserved olfactory pathway. Science Advances
2.
Journal Article
24
(12), pp. 3156 - 3166 (2018)
Sobremesa L-type amino acid transporter expressed in Glia is essential for proper timing of development and brain growth. Cell Reports
3.
Journal Article
Olfactory detection of a bacterial short-chain fatty acid acts as an orexigenic signal in Drosophila melanogaster larvae. Scientific Reports
4.
Preprint
Evolution of a pest: towards the complete neuroethology of Drosophila suzukii and the subgenus Sophophora. (submitted)